Gordon bought an MG ZR for competing in rallies down south after he had moved to Shropshire. Rather than taking the car straight away the team put in an entry for the Scottish rally in Dumfries.
The MG is a bit different from the Nova and while it handles really well it is a bit down on horse power.
The first stage went well with no real issues and we were able to feel our way into the event.
The second stage was also going well until about half a mile from the end when the car slid off and hit a small tree. There were plenty of spectators and the car was back on the road within 30 seconds or so.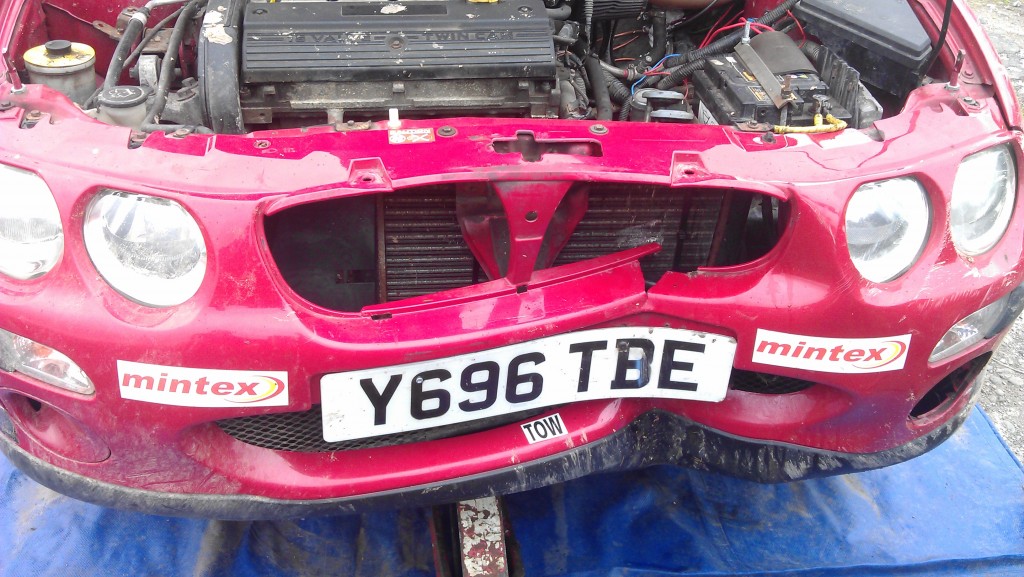 Back to service in Dumfries and while waiting to book into the control the team noticed a leak from the back of the car. Unfortunately it was the fuel tank that was leaking and that was day over.